Over the past few years, I've developed a passion for technology–first through working at a tech company and more recently learning to develop technology myself. I find the industry fascinating and the ability to create something from seemingly nothing extremely rewarding.
As I've made my way further into technology, I've noticed to little shock that the "deeper" I get, the greater the gender gap. I'm confident this will continue to be true as I get even deeper into development, especially since some would not even consider me a "real developer" yet. These obstacles are something that I feel tied to from experience, but also through understanding the importance of inclusion in this industry.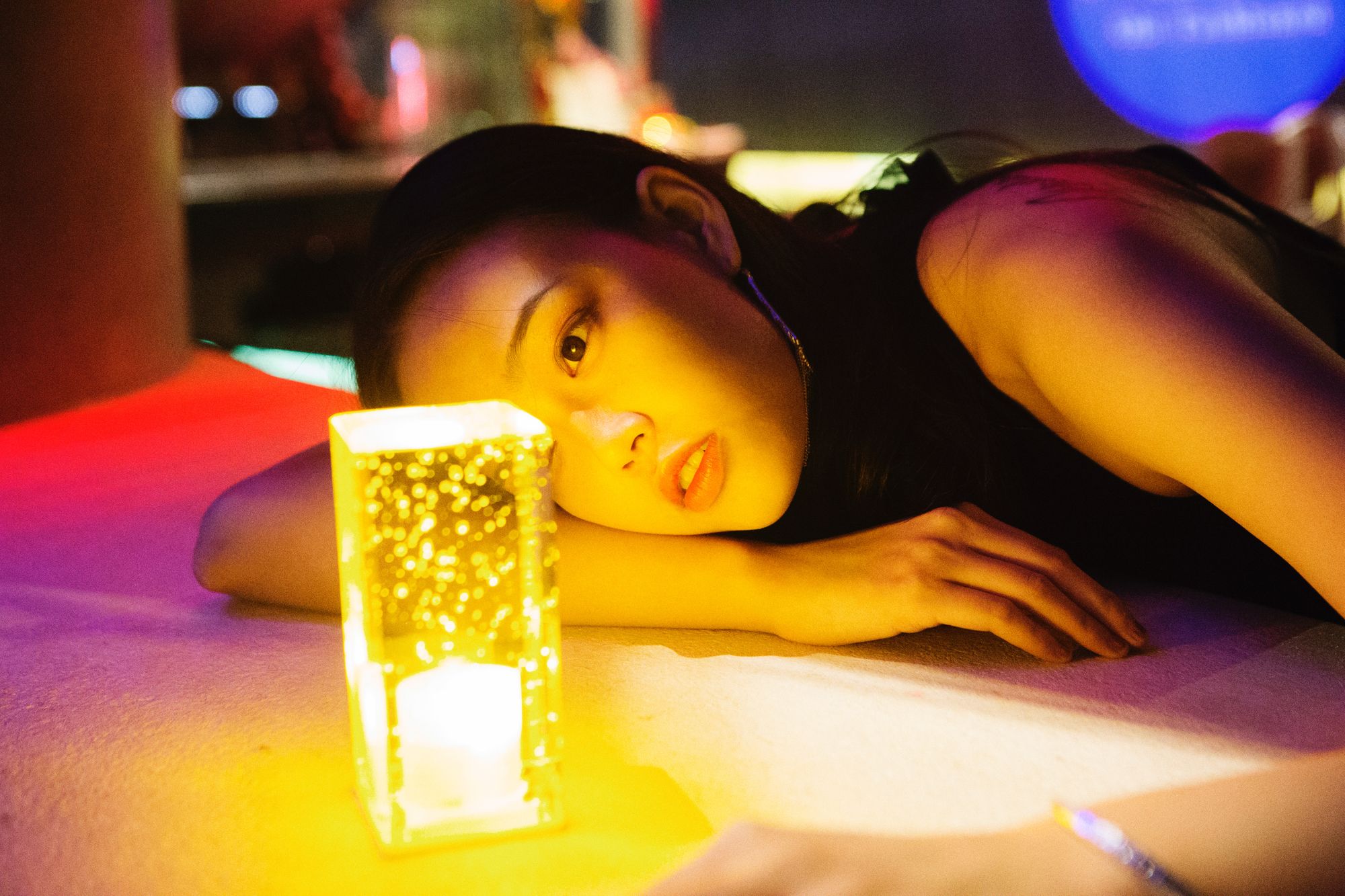 In fact, some of my most rewarding experiences recently have been working with women in technology and convincing others to enter the field. Since I work remotely, a significant portion of these relationships are digital and while I embrace the digital revolution, there's something to be said about human connection. For that reason, I specifically sought out conferences for women in technology in 2019.
Through a few sessions of manual vetting, I came to a list of 50+ conferences and events targeting women in technology and leadership. Although there are certainly more, I think this is a good start for any person (woman or man) who is interested in supporting gender inclusion in this growing space. You can see the full list of women in technology conferences here, but I thought that I'd call out a few to keep your 👀 on and suggest a few resources for those looking to attend some in the coming year.
Low cost conferences:
It's no surprise that conferences can be expensive. The tickets on their own tend to be in the hundreds at minimum, not to mention the cost of transportation and accommodation. Here are some female-focused conferences that won't break your bank.
Wonder Women in Tech Conference - $50+
This is actually a set of 4 conferences, spanning the United States and Europe, with tickets starting as low as $50 a piece. They're currently accepting speakers and also offer internships and scholarships throughout the year.
We Code: Harvard -  $40
For the younger bunch, We Code is the largest student-run event for women in STEM and manages to also be one of the cheapest. They're dedicated to making the event as accessible to a wide range of individuals through scholarships and housing.
Women in Technology Summit - $150
As another "chain" of conferences, these summits are spaced out across 5 areas of the United States: Mid-Atlantic, Midwest, Northeast, Southeast, and West. At a relatively low cost, these conferences still manage to draw a range of women ranging from students to senior executives.
Diversity Scholarships
Many technology conferences are paving the way to be more inclusive and offer "diversity tickets" to individuals from underrepresented groups. This is great for many reasons, including the fact that:
You may be able to go even if you don't have the funding. Some conferences offer just the tickets, while others offer to cover your lodging and transportation too.
You can expect the attendance at these conferences to naturally be more diverse since they are actively taking the extra effort to make this true. It's possible that this focus on inclusion will also be represented in the subject matter at the conference. Inclusion doesn't necessarily have to be directly focused on physical  diversity; for example: this is a great talk simplifying and making artificial intelligence more accessible/realistic.
For the women who code, some conferences offering these tickets include JSConf EU, React Amsterdam, and the AI Conference. For a more exhaustive list, Diversify Tech has a great section for tech conference scholarships.
Inclusion-focused Conferences
While all conferences in this list are focused on celebrating women, there are a few conferences which really focus on how we (meaning everyone) can help us get there. These conferences are open to women and men alike, but focus on the advancement or equalization of women.
Women Deliver 2019 Conference
This conference is open to all genders and is centered around gender equality and the health, rights, and wellbeing of women. In addition to the main stage (with Justin Trudeau on it this year), this event also offers programming including a social enterprise pitch, a film festival, a culture night, an app testing zone, and more.
Inclusive Diversity Conference
I stumbled upon this conference during my research and thought it brought a unique twist to typical conferences that you see in the valley. Their goal is to drive inclusive work cultures and you see talks like "Unconscious Bias and Microaggression Mitigation" and "Protecting Diversity in the Age of #Metoo" as just a few of the agenda highlights.
Iconic Conferences
There are a few well-known conferences in any space and this is no different. Starting with the most iconic, the GHC Conference, below are a few conferences that we can all aspire to attend either this year or in the future.
Grace Hopper Celebration of Women in Computing
The name comes from one of the most well-known and instrumental women in the history of tech and this event has managed to build up its own reputation. This event is the largest gathering of women technologists and is a personal aim of mine to one day attend. CFPs and scholarships open on January 16, with general registration starting in July.
Women in the World Summit
This summit is celebrating its 10th anniversary of "shaping opinions, setting agendas, and introducing you to the next generation of female leaders". This 3-day conference is jam-packed with talks from well-known women including Margaret Atwood, Diane von Furstenberg, and Sophie Grégoire Trudeau, in addition to others ranging from Nobel prize winners, senators, and CEOs.
Women In Technology Awards
These conferences and events focus on not just celebrating women, but awarding them for their efforts in advancing the community.
Forbes Women's Summit
Forbes is once again running their annual women's summit, in addition to a recent addition of an Under 30 Women's Summit earlier in the year. Both are invite-only or events that require an application, but don't sell yourself short before writing these off.
Fortune Most Powerful Women Summit 2019
Similar to the Forbes Summit, this event is invite-only and sports the most heavy price-tag: $13500. Regardless of the wider accessibility of this conference, it's net-positive to see a large media company like Fortune celebrating influential women.
Global Women in Tech Awards
This is a set of five events which span across 3 continents: North America, Europe, and Asia. With only 9% of leaders in tech being represented by women and little proof of change, these events aim to showcase achievements by women in the industry and establish a new set of role models. You can nominate a woman that inspires you at the individual event pages, like here.  
Give a Talk!
Although certainly not the easiest, the best way to attend a conference may be to actually speak at one! Many conferences are actively seeking to diversify their speaker-base and even the most technical conferences search for topics spanning the future of work, humanity, creativity, productivity, and more.
I say this because I know that many women (including myself) are not as confident in our hard skills, even when they are capable, and therefore don't pitch their ideas–especially in technical settings.
One of my 2019 goals was to speak at a conference, so although it strays far outside of my comfort zone, I'm sending in as many relevant CFPs as I can and trying to think creatively about how I can add unique value. For example, since I'm still a relatively new developer, perhaps I could give a talk about how seasoned developers can learn from the naiveté of newer developers. Or perhaps I could talk about the barriers that prevent newcomers from joining the field which may be less obvious to developers with a longer tenure.
Regardless, I would love to see more women speaking at conferences and am finding the process helpful in distilling my thoughts and what I can uniquely contribute. I also recognize that the process of applying can be a catch22: once you've spoken, it's much easier to be accepted again. I went through a similar experience when I was first looking for a remote job, but from that experience, I recognize that baby steps and continuous dedication will get you to any goal.
Additional Resources
Diversify Tech also has a great list of speaking resources ranging from tools which help you spot new CFPs to resources that help train or connect women looking to speak. Jenny Shen, a seasoned speaker across numerous conferences, gives some additional advice here.
There are also some great organizations like Women Techmakers or WIT which focus specifically on ongoing support for women in their community.
Conclusion
In an ideal world, there wouldn't need to be conferences uniting women in business and technology because the status and equality of the industry wouldn't warrant it.
Unfortunately, we're not there yet and these in-person women in tech events are a great way to connect and be inspired by other strong women. Once again, there is a more thorough list to browse through here.
I hope to catch some of you at these events. :)  
Come say hello on Twitter.
PS: I love being able to share my thoughts with the world. If you like my work and want to support it in some way, feel free to buy me a chai or become a patron.
---
Related posts about Women in Tech:
---